You can view all course announcements made by Perceivant and/or your instructor from the Mobile App.

Step 1: Log in to your Mobile App and select your course. Within your course, you will see the "Announcements" option to the right of the "Assignments" option.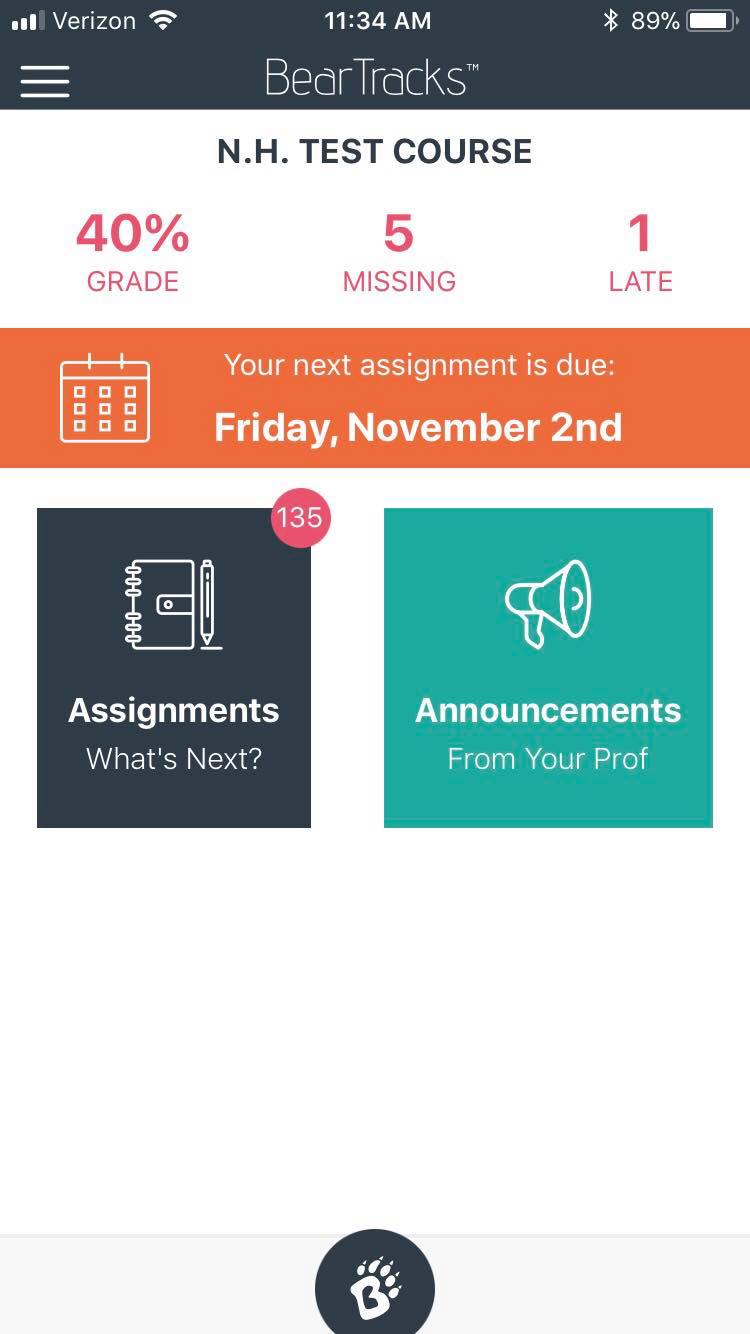 Step 2: Select Announcements, and they will appear on the next page.