Starting in the fall of 2018 a few courses might look slightly different, as we have implemented a new payment process for specific courses. This will ensure that all students are given a temporary period before the add/drop date to use their course and its materials.

Before Payment is Due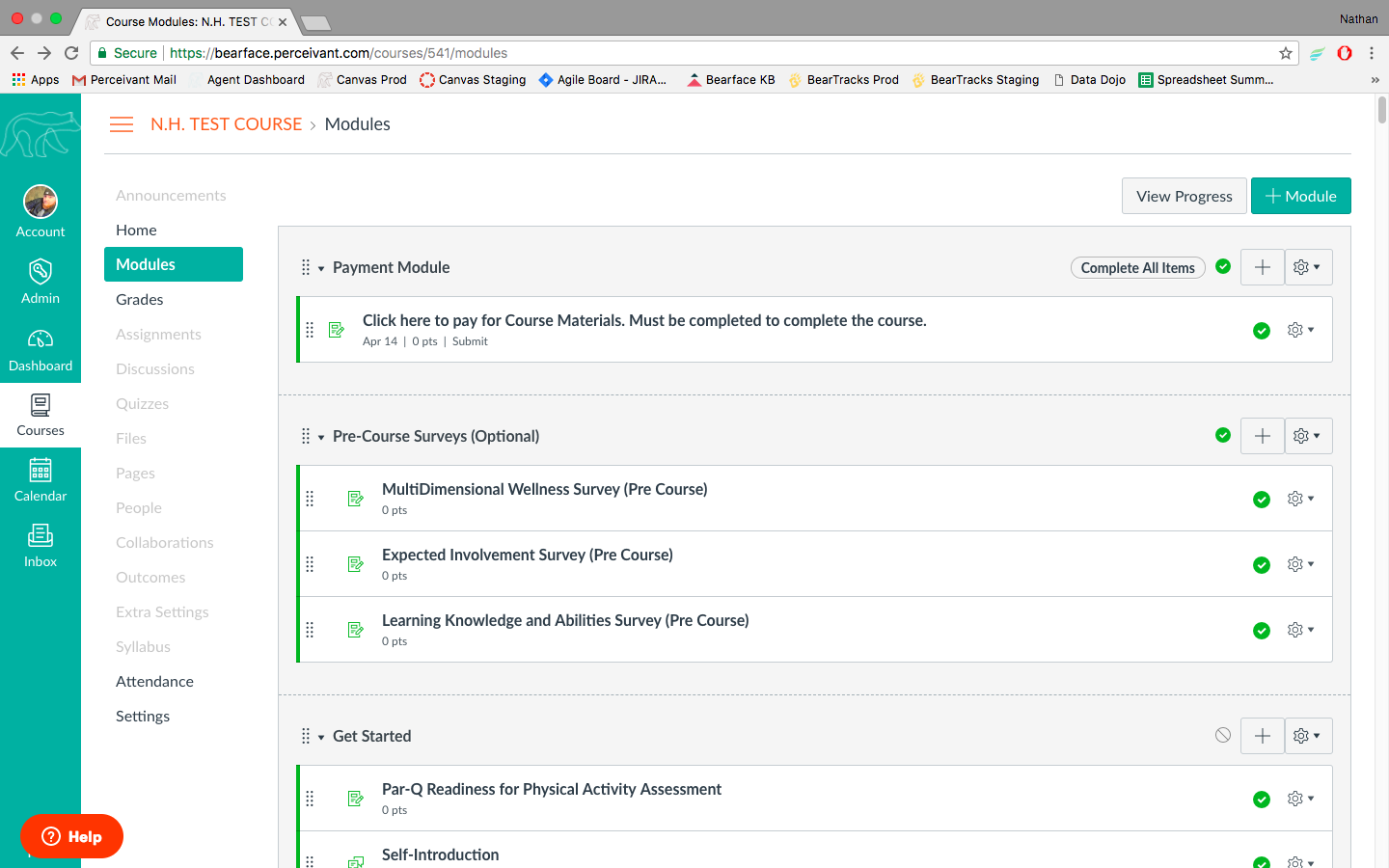 When first entering their course, students will see everything as it should be. The due date within the "purchase course" module will indicate which day the course will lock, provided they have not yet completed the payment process. If the student has a green checkmark next to the payment assignment, this will mean that they have completed the payment process, and their modules, course materials and assignments will not lock.

After Payment is Due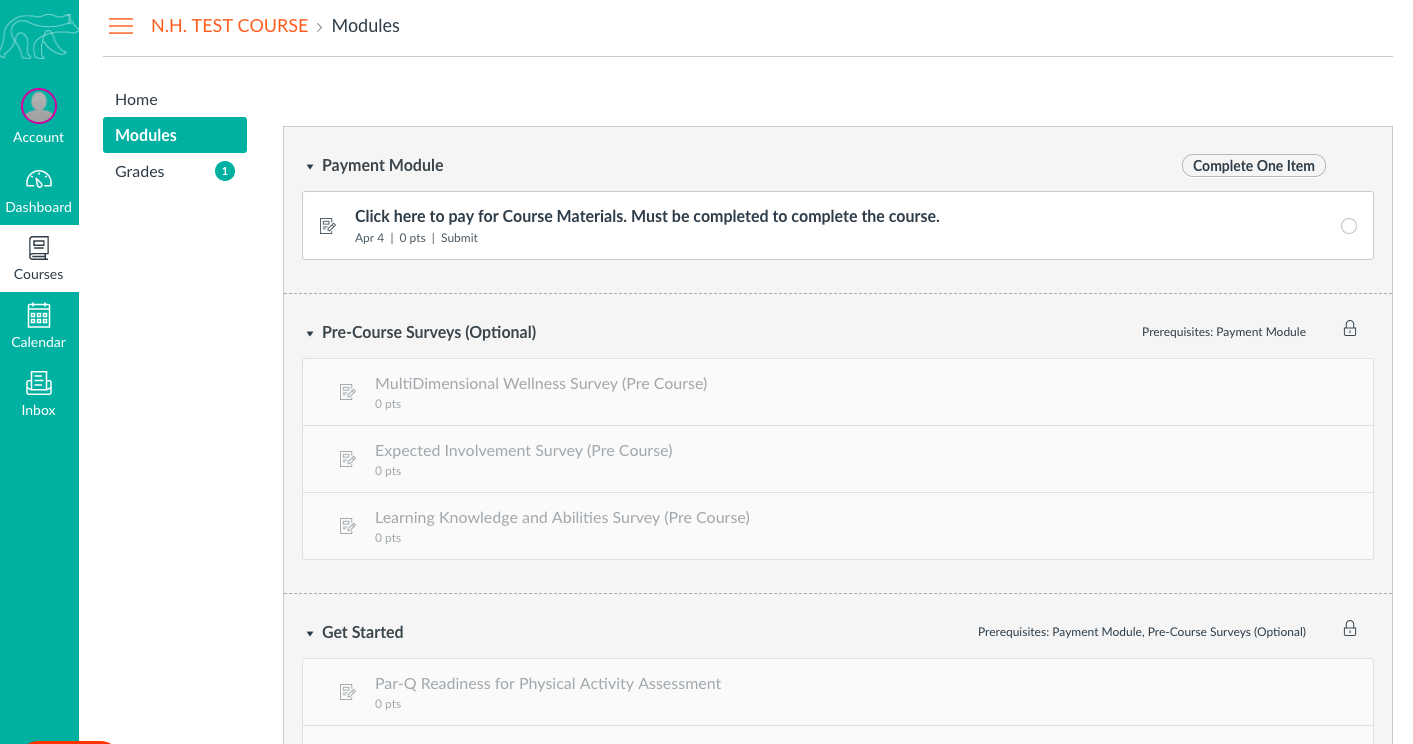 After a specific date, the students will be required to purchase the course, or all materials will lock until this has been done. The due date within the "purchase course" module will indicate which day the course will lock, provided they have not yet completed the payment process. If payment is past due, students will see their course, but be unable to complete any work within it until payment is established.

This process makes it easier for both students and instructors, as students will not leave the roster anymore once their temporary access has been terminated. Students will easily be able to see that they have not completed the enrollment and payment process, saving them time and possible frustration with the course.

Instructors will be able to see that students have not completed the enrollment process via the grade book, and let the students know if the student approaches the instructor with the issue. This will save instructors time, allowing them to focus their time and attentions elsewhere.