You can add a personal reminder to your own Calendar for an upcoming event.
Open Calendar

In Global Navigation, click the Calendar link.
Add Event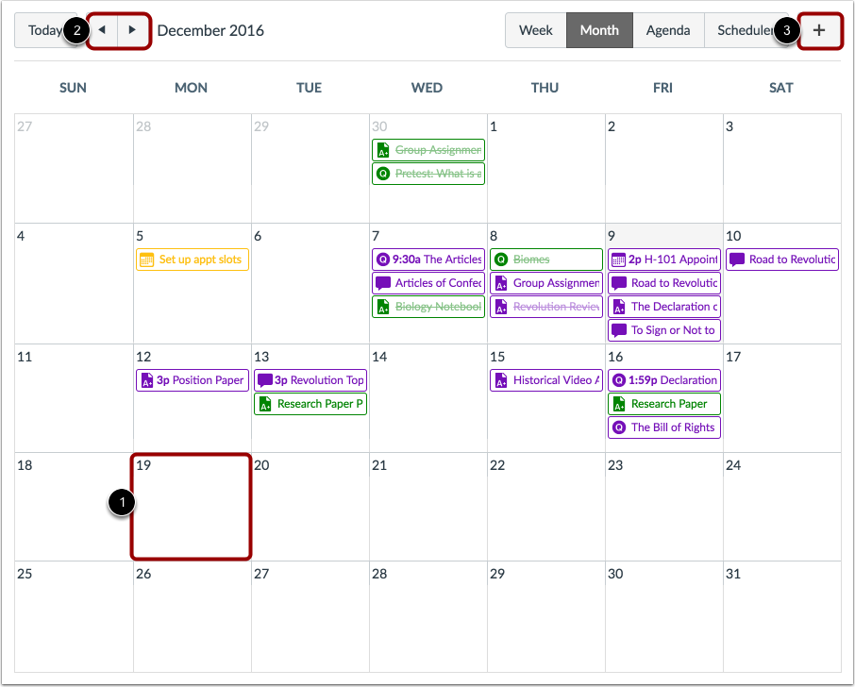 Click any date on the calendar to add an event [1]. Or, click the arrows next to the month name to navigate to a different month [2] and select a date.
If you don't want to manually locate the date, you can click the Add icon [3].
Add Event Details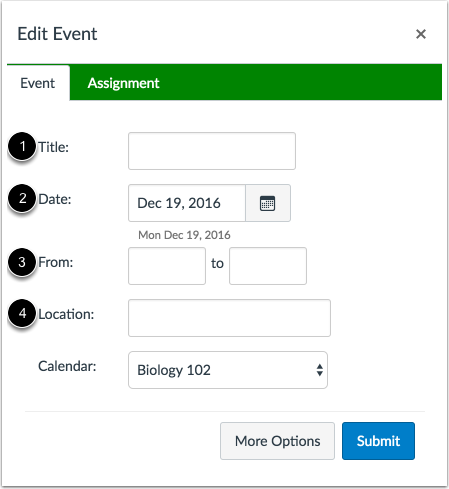 Enter a title for the event [1]. In the date field [2], edit the date if necessary. Specify the start and end time for your event [3]. To create an all-day event, leave the From fields blank so there is no start and end time for your event. If a location is required, enter a location for the event [4].
Submit Event

To add a description or link to resources for your event, click the More Options button [1]. Otherwise, click the Submit button [2].