If you want to leave simple feedback for your students, you can leave a text comment directly from the Gradebook.
Note: You can also grade assignments from the comments window in the Gradebook. However, you cannot add a comment and assign a grade at the same time.
Open Gradebook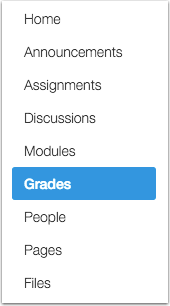 In Course Navigation, click the Grades link.
Open Comment Window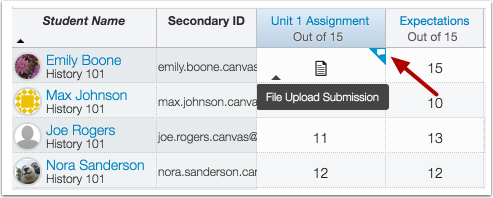 Click the small Speech Bubble icon to open the comment window.
Add Comment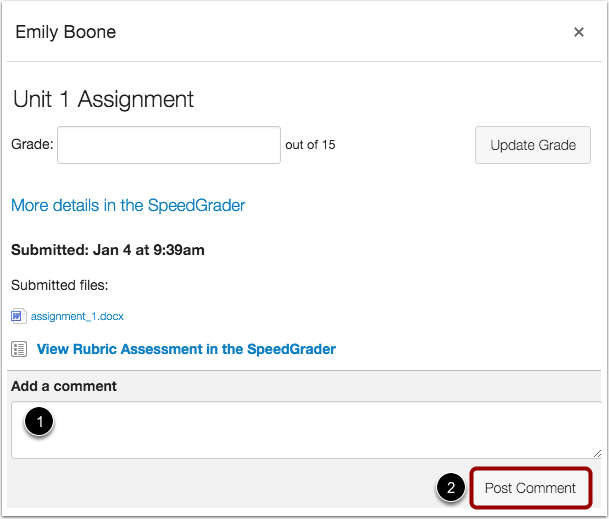 Type your comment in the add a comment field [1] and click the Post Comment button [2] to save and post your comment.
View Comment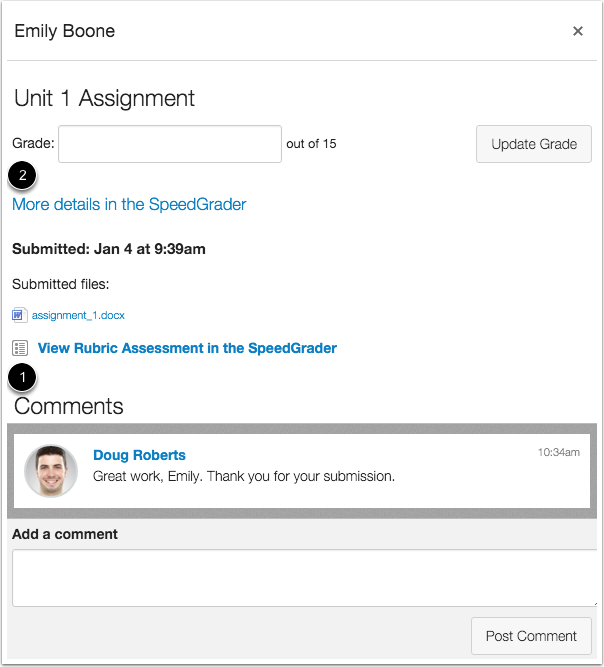 Where there is more than one comment for an assignment, comments will be listed in chronological order with the oldest comments appearing at the top and the newer comments appearing near the bottom [1].
Note: If you need to remove a comment, click the More Details in the SpeedGrader link [2] to view the assignment in SpeedGrader.
Add Grade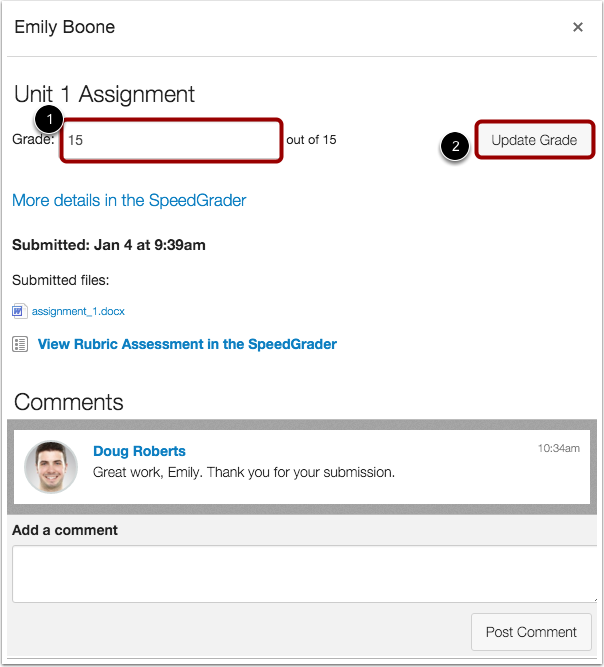 If you want to enter a grade along with the comment, enter the grade in the Grade field [1], then click the Update Grade button [2] to save. Perceivant will automatically update the grade in the Gradebook.
View Grade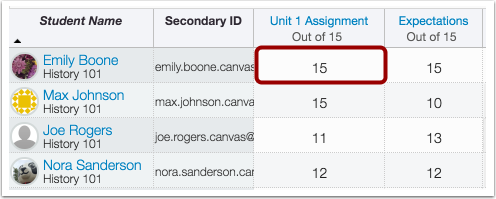 View the updated grade in the Gradebook.