The Par-Q is used to help students who are planning on becoming more physically active because they are taking a Health/Fitness/Wellness Course identify if they are ready for physical activity. As an instructor using the Par-Q, you can view all of your students' responses in one table and then view more detailed responses for each student.
If you are planning to become much more physically active than you are now, start by answering the seven questions in the box below. If you are between the ages of 15 and 69, the PAR-Q will tell you if you should check with your doctor before you start. If you are over 69 years of age, and you are not used to being very active, check with your doctor.
Open Par-Q

Click on the Par-Q assignment [1].
View the Par-Q Results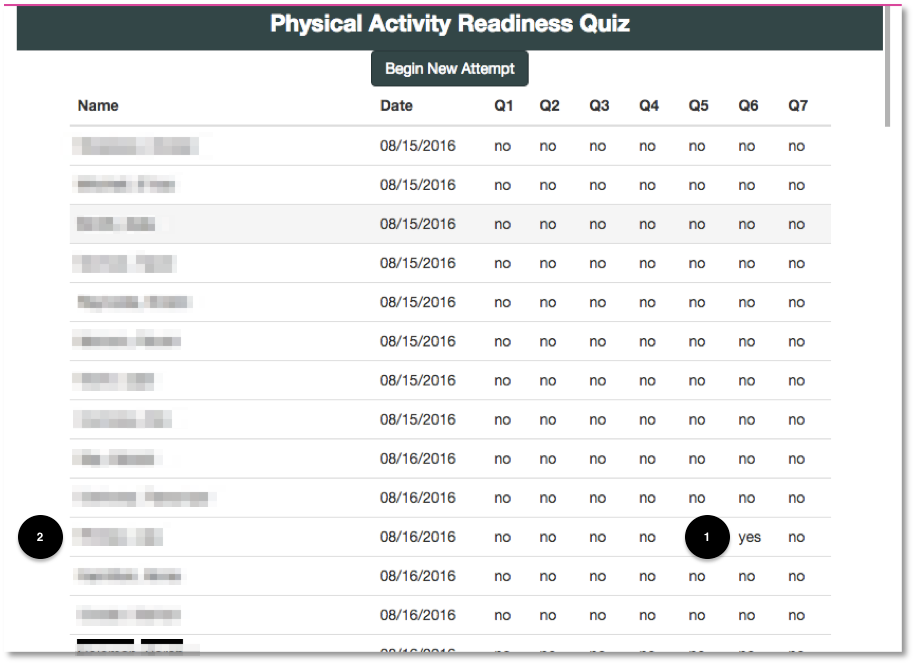 You will see the responses to the 7 Par-Q in a table of results for all of your students. If you see a Yes response [1], click on the row [2] to open up the Detail View.
View Student Par-Q Detail View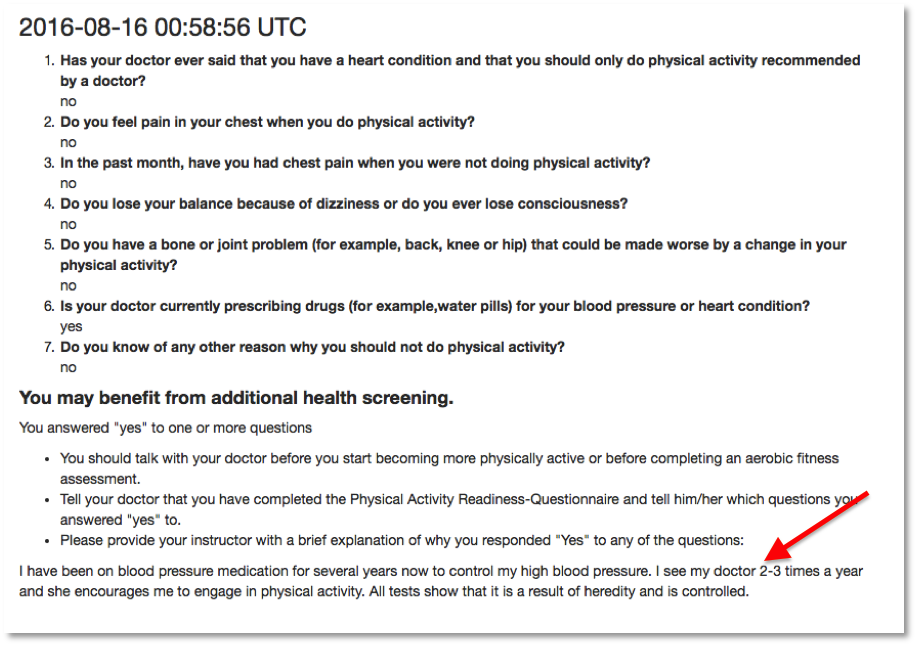 You can view all the questions that were asked and also see if they have added a note.