You can add text, images, files, and link to course content if you have permission to create or edit announcements.
Open Announcement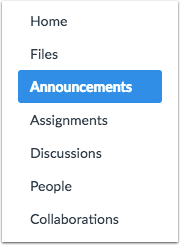 In Course Navigation, click the Announcements link.
Create Announcement

Click the Add Announcement button.
Add Content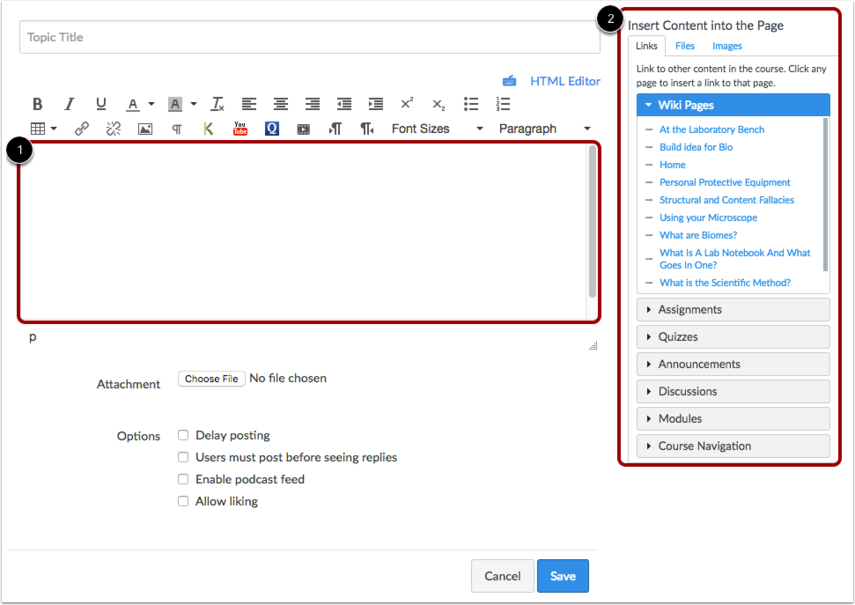 Add content to the Announcement using the Rich Content Editor [1] or Content Selector [2].
Save Announcement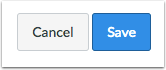 View Announcement