View Discussion
Click on the discussion from the module.
Open Assigned Peer Review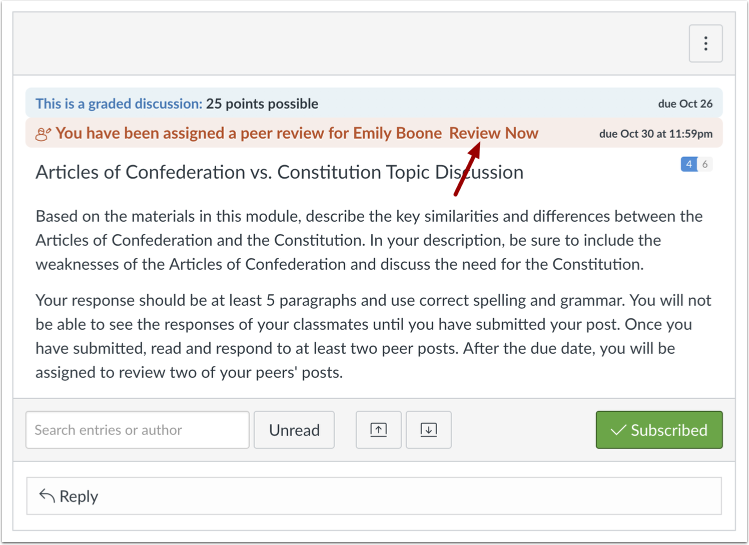 Click the Review Now link.
Complete Rubric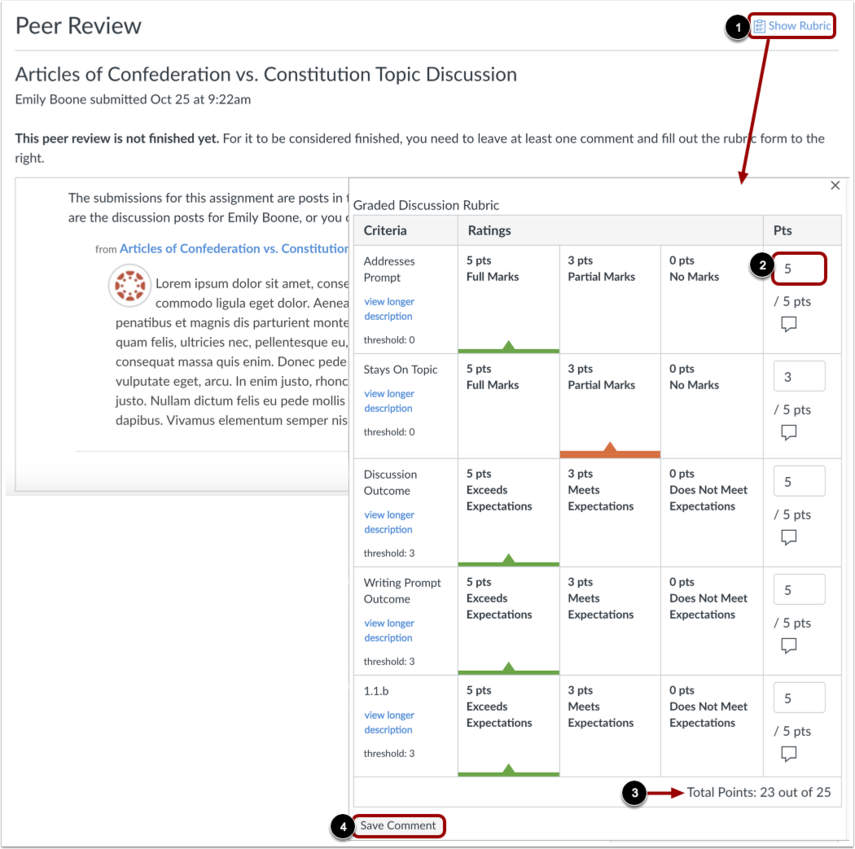 If the assignment has a rubric attached, you are required to complete the attached rubric for the peer review to be considered finished. To view the rubric, click the Show Rubric link [1] and enter a score for each criterion in the Points column [2]. Each rubric score will create the total points for the assignment [3].
When you're finished, click the Save Comment button [4].
Add Discussion Comment
If your assignment does not include a rubric, you are required to add at least one comment. You cannot view any existing feedback submitted by another student or the instructor.
Type a comment in the comment field [1], leave a media comment [2], or attach a file [3]. Click the Save button [4].
Confirm Completed Peer Review
A message will appear on your discussion to confirm you have completed the peer review.
Note: You may need to refresh your browser to see that you've completed the required steps for the peer review.