Open Quizzes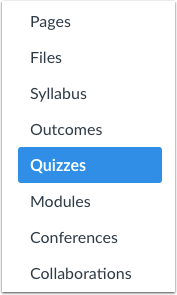 In Course Navigation, click the Quizzes link.
Open Quiz

Click the quiz title to open quiz.
Take Quiz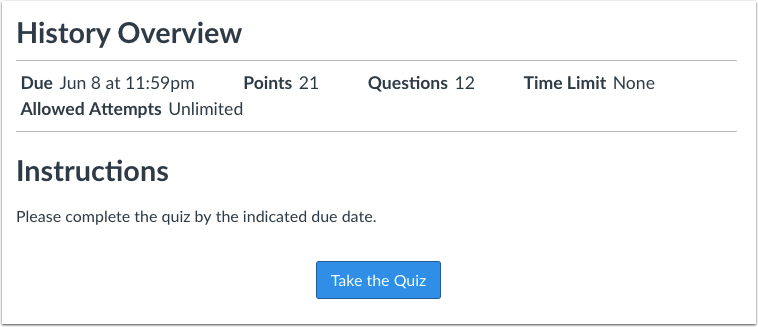 Click the Take the Quiz button.
Resume Quiz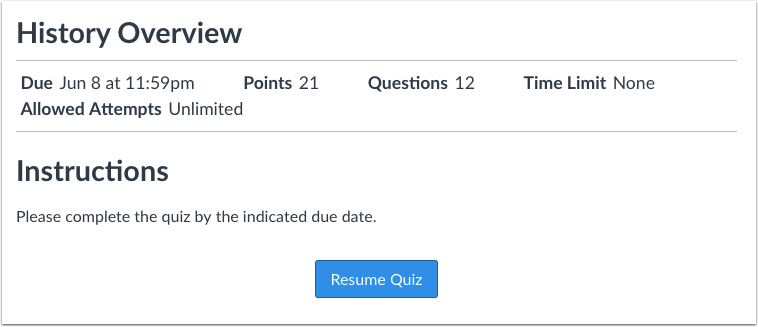 If you navigate away from the quiz, when you return to the quiz the button will show as Resume Quiz.
Submit Quiz

Unanswered Questions Warning
If you have forgotten to answer some of the quiz questions, Bearface will confirm your submission before submitting the quiz. To submit the quiz anyway, click the OK button [1]. To return to the quiz, click the Cancel button [2].
View Results