When creating an assignment, you can choose to not count assignments toward the final grade. This feature allows you to provide feedback for assignments without the assignment counting toward Gradebook calculations. By default, everyone in the course will have the grade excluded unless you specifically assign course sections, assign individual students, or assign course groups to the assignment.
Assignments that are excluded from the final grade include a banner at the top of the assignment page and the assignment details page. The Gradebook and student Grades page also includes an icon showing the grade has been excluded.
Note: This feature is only available in assignments; it does not apply to graded discussions or quizzes.
Open Assignments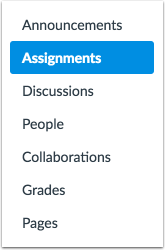 In Course Navigation, click the Assignments link.
Add Assignment

Click the Add Assignment button.
Enter Assignment Details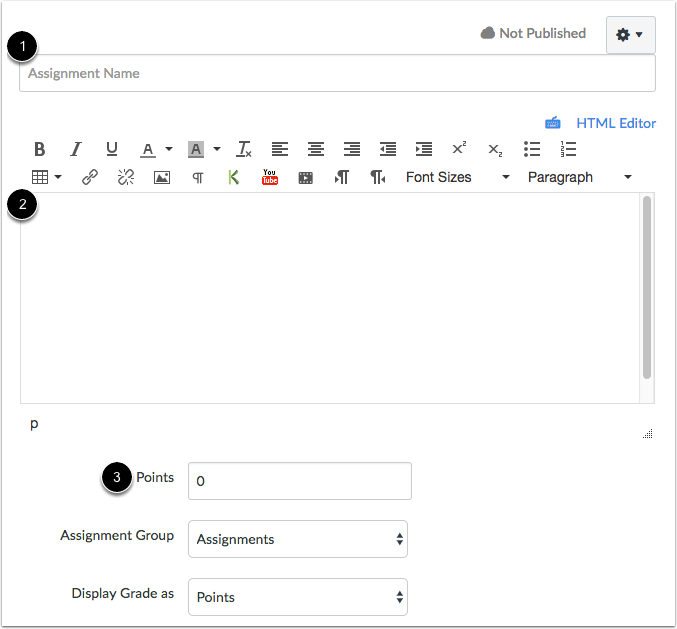 Enter a name [1] and description [2] for your assignment, as well as any other assignment details [3].
Exclude Assignment from Final Grade

Click the Do not count this assignment toward the final grade checkbox.
Save Assignment

If you want to notify users about any future assignment changes, click the Notify users that this content has changed checkbox [1]. Click the Save button [2].
Note: If your assignment has not yet been published, the assignment will show the Save & Publish button. The Save button will create a draft of your assignment so you can publish it later.
View Assignment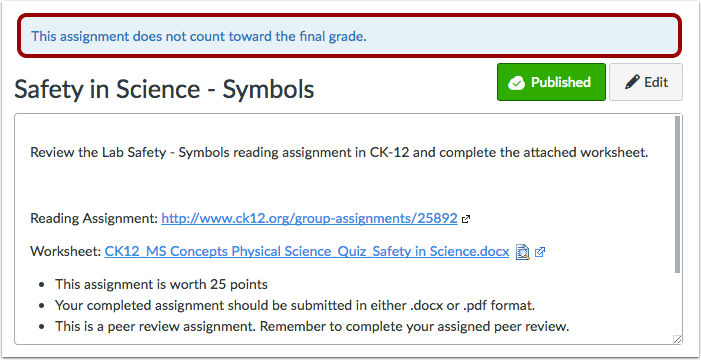 View your assignment with the banner showing the assignment does not count toward the final grade.