You can add a grading scheme to an assignment. You can use search for grading schemes created by your institution or you can create a new grading scheme
Notes:
When an assignment is part of selected content in a course export, the grading scheme for the assignment will also be imported.
Using an account-level grading scheme built by your institution links the scheme into your course—it does not import as a new scheme on the course level.
Open Assignments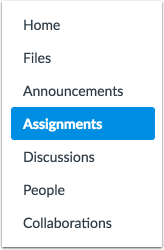 In Course Navigation, click the Assignments link.
Open Assignment

Click the title of the assignment you want to edit.
Edit Assignment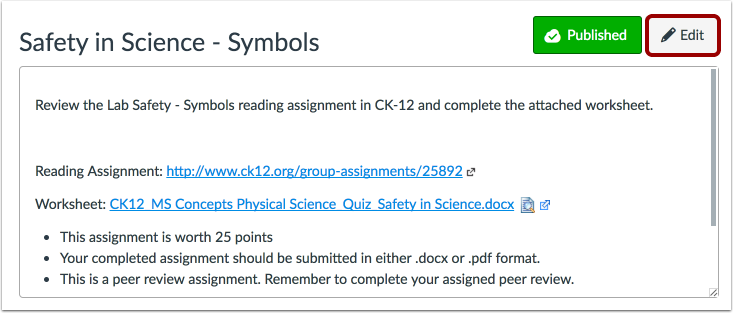 Edit Grading Type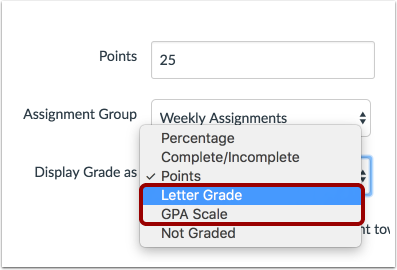 Click the Display Grade as drop-down menu and select how you would like to display the assignment grade. Grading schemes are supported with the Letter Grade and GPA Scale options.
View Grading Scheme

Click the View Grading Scheme link.
Search Grading Schemes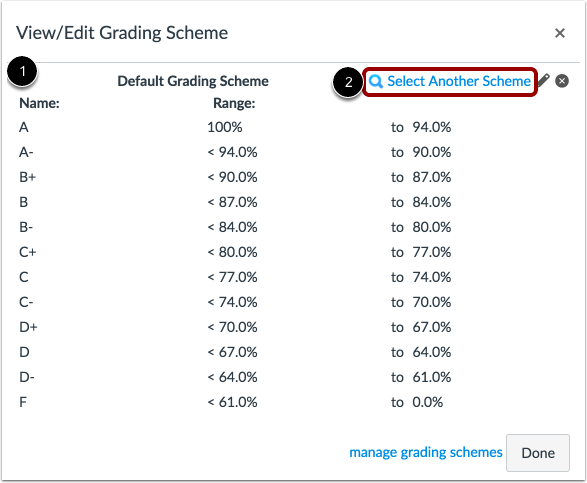 Perceivant will show you the current grading scheme enabled for the assignment [1]. If you want to select another grading scheme, click the Select Another Scheme link [2].
Choose Grading Scheme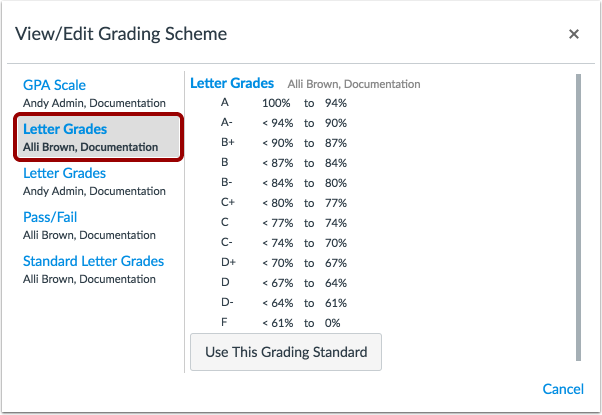 To view a grading standard, click the title of the grading scheme.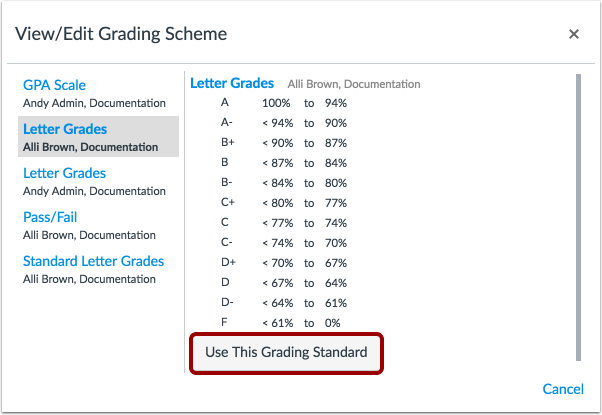 At the bottom of the grading scheme, click the Use This Grading Standard button.
Confirm Grading Scheme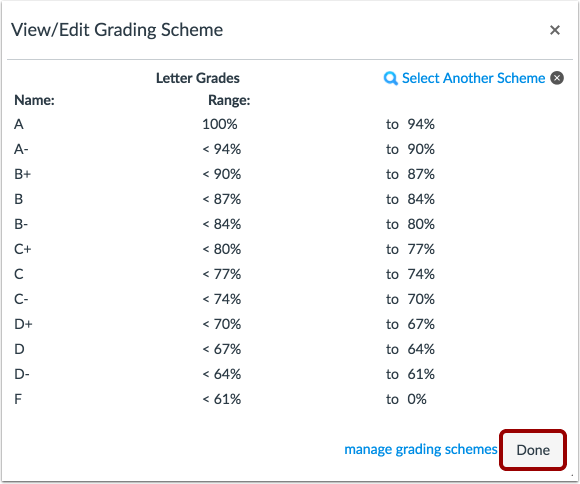 View your selected grading scheme. Click the Done button.
Save Assignment

Grade Assignment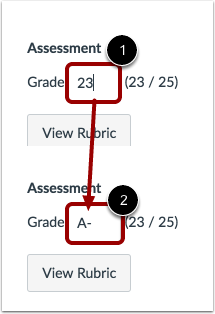 In SpeedGrader, enter the point value for the assignment [1]. The point value will change to the name indicated in the grading scheme percentile range [2]. In this example, the point value (23 out of 25) is 92% and is expressed as an A-.