You can subscribe to the Calendar Feed using Outlook 2013 on your desktop. Once you have subscribed to the calendar feed, you can remove the calendar feed at any time in Outlook by opening the Tools menu, clicking Account Settings, and selecting the Internet Calendars tab.
If you are using an earlier version of Outlook, these steps may differ.
Notes:
All future events, and past events within 30 days, are included when exporting a Perceivant calendar to Outlook.
Outlook periodically updates but may take up to 24 hours to sync with the Perceivant Calendar. Perceivant update may not be immediately visible in Outlook.
If your institution/organization uses a Microsoft Exchange Server account, you can also subscribe to the calendar feed using the Outlook Web App in Exchange Server. This allows you to access your Outlook calendar online if you are away from your desktop. Please contact your IT administrator at your organization/institution for more information.
Open Calendar

In Global Navigation, click the Calendar link.
Open Calendar Feed

Click the Calendar Feed link.
Copy Calendar Feed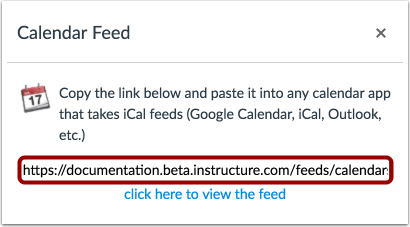 Copy the calendar feed link.
Open Outlook Calendar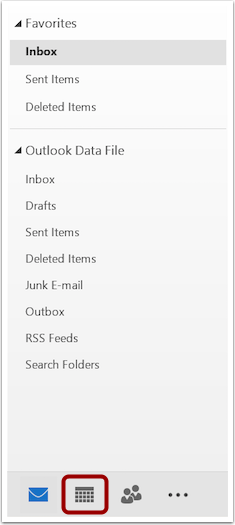 Open Outlook. In the sidebar, click the Calendar icon.
Open Other Calendars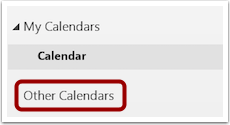 Right-click the Other Calendars link.
Add Calendar from Internet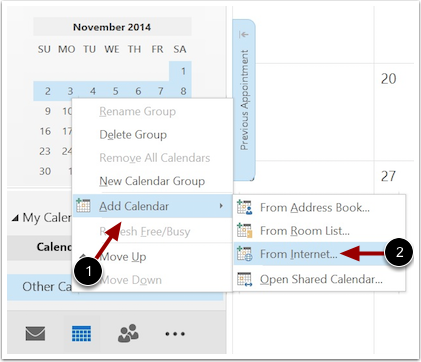 Hover your mouse over Add Calendar [1] and click From Internet... [2].
Paste Calendar Feed Link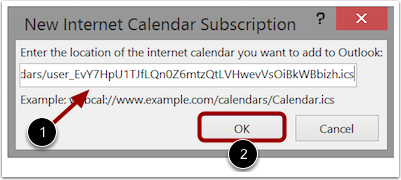 Paste the calendar feed link from Perceivant in the calendar subscription field [1] then click the OK button [2].
Confirm Calendar Subscription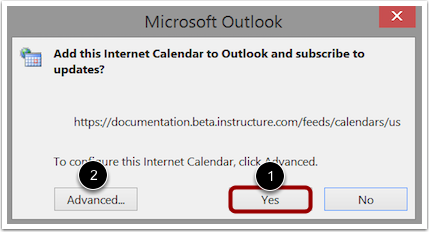 To confirm you want to add the internet calendar to Outlook and subscribe to updates, click the Yes button [1]. To configure the calendar options, click the Advanced button [2].
View Subscribed Calendar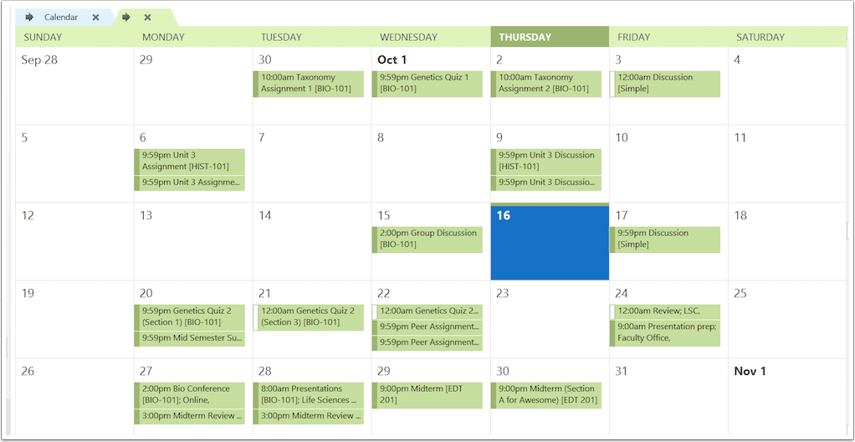 View your Outlook calendar with the events, assignments, and appointments from your Perceivant calendar.
Notes:
The calendar may take up to 24 hours to sync with Perceivant .
For scheduler items, appointments must be viewed in the Perceivant calendar for full appointment details.