You can manually configure an External App in your course.
Note: Manually configuring an external app is a course permission. If you cannot configure an external app, your institution has restricted this feature.
Open Settings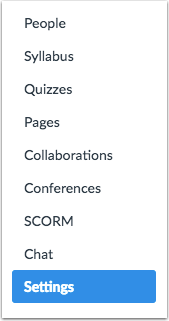 In Course Navigation, click the Settings link.
Open Apps

View App Configurations

To configure an app, click the View App Configurations button.
Add App

Click the Add App button.
Set Configuration Type

Select the Configuration Type drop-down menu and set the configuration type to Manual Entry.
Add App Details

Enter the name of the App in the name field [1]. Enter the consumer key in the consumer key field [2] and the shared secret in the shared secret field [3]. This key and shared secret will be provided by the vendor or (if using the Edu App Center) provided by the website.
Note: There are some Apps that do not require a consumer key or shared secret, so pay attention to the configuration directions.
Add Launch URL and Domain

In the Launch URL field [1], enter the Launch URL (source of the iframe for the link) to match the app to Canvas. Example: https://www.launchurl.com
You can choose to enter a domain in the Domain field [2]. The Domain is optional and may be included with or replace launch URL. Type the appropriate URL or domain in the domain field. Example: domain.com
Note: These URLs must be iframed enabled and accept POST requests. Additionally, apps are configured and recommended to be entered as secure links (HTTPS).
Set Privacy

Select the privacy drop-down menu to set the privacy settings:
Anonymous: No identifying information about the user will be sent to the vendor
Email Only: The user's email is the only identifying information sent to the vendor.
Name Only: The user's name is the only identifying information sent to the vendor.
Public: Various identifying information (name, email, Canvas ID, SIS ID of the course, SIS ID of the user, etc.) is sent to the vendor.
Add Custom Fields and Descriptions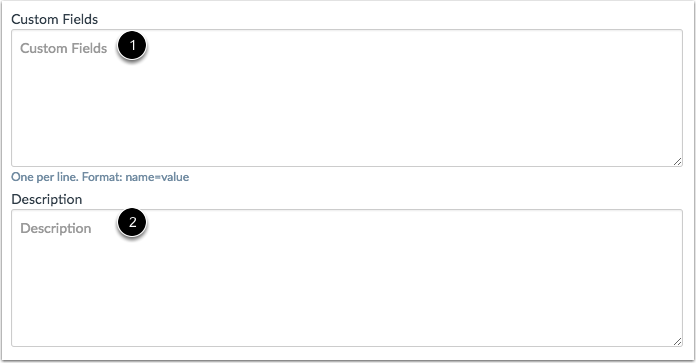 Type a custom field in Custom Fields [1]. Type a description of the app in the Description field [2].
Submit App

View App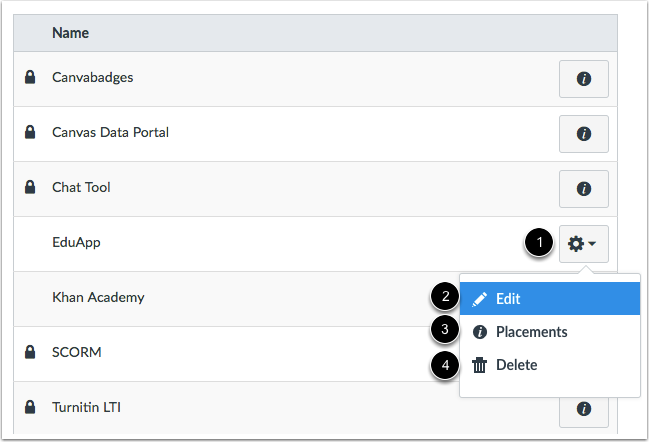 View the newly configured app.
To manage the app, click the Settings icon [1]. To edit the app, click the Edit link [2]. To see the places the app will appear, click the Placements link [3]. To delete the app, click the Delete link [4].